Chelsea have been in imperious form this season and set a new Premier League record in a 2-1 victory over West Ham.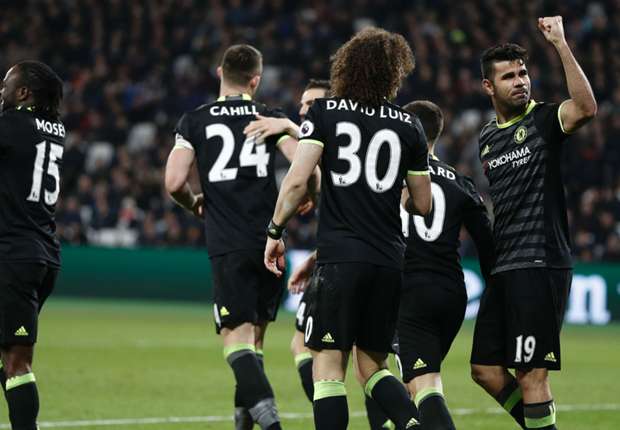 The Blues saw off West Ham 2-1 at London Stadium to record a 118th success against capital rivals since 1992 – one more victory than the Gunners
The Blues were forced to endure a nervy finish at the London Stadium, but goals from Eden Hazard and Diego Costa saw them over the line.
Antonio Conte's side are now 10 points clear of the chasing pack once again at the top of the table, with there only 11 games remaining.
Chelsea have won 21 of their 27 fixtures this season, with few sides able to contain them.
They have been an immovable object for much of the campaign, with local rivals finding that out the hard way.