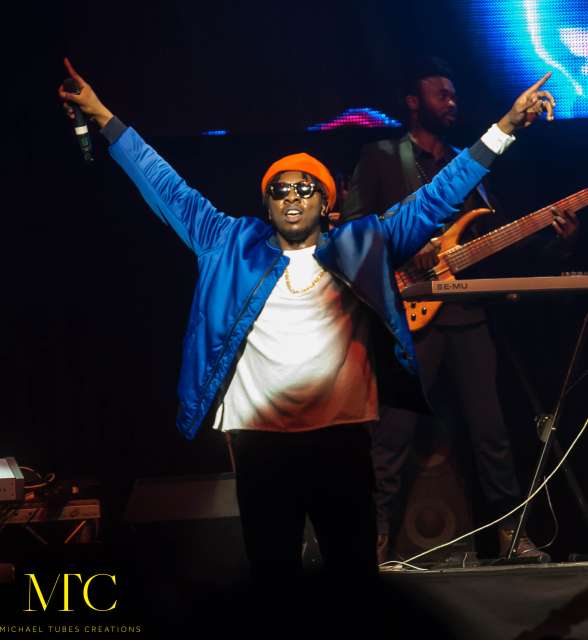 Runtown 'Mad over you' singer was a recent guest on where he gets to talk about how he strived to get his music played.
He narrates to The Guardian Life, his experience with a DJ whom he gave out his song to, and how he got lucky, getting his song played because the DJ told him he only plays songs that have a catchy sound on the intro and with the beat of the song.
"Very tough, I remember when I gave a DJ my song, (I recorded a song called Party like it's 1980), he told me that every night he gets a hundred CDs from many artists and gets to play only two out of those 100). So any song you're bringing, the intro has to be like very catchy, he said the only reason he was going to play mine was because he liked the intro and beat of the song,"
Runtown explained.
"Getting your song played on radio is the toughest thing, because nobody knows you. You'll go there and drop your CD, you come back another day and still see your CD on the shelf. I think airplay was like the toughest thing , the way I got around it was my aesthetics. I remember when I dropped my successful video that was a whole new look,"
Runtown further explained.
On his creative process flow, Runtown says it is rather spontaneous and demanding.
"I start with anything; sometimes it could be the soundtrack to a movie. I work anywhere, like the Mad Over You tune, I started it on the plane travelling, I had the idea, I put down the vocals. Any song I have ever done is always a co-production because that's the only way I can work.
"I always feel like I have to put in 70 percent of the song because I am a songwriter and I know how to put together sounds too. Lagos to Kampala, we put out like the ninth version after running it by a lot of producers. I even had a producer from Mozambique but it didn't work out with him. Maleek Berry over in London tried it and his version worked. So that's why I like working with different people ."
Speaking of whether his music is inspired by Ghanaian sounds, Runtown believes there is just one sound coming out of Africa, which is the Afrobeats genre.
"Music is global. There was a time in 2014 when everyone was into the House South African beats. I even did one with Uhuru, that's just how it is. Music moves around, it rotates."