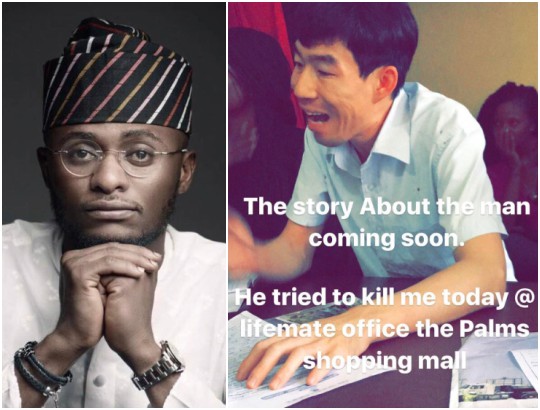 After CEO of Made Men Music, Ubi Franklin, narrated how he escaped being stabbed by an angry Chinese man who happened to be the manager of a furniture showroom in Lekki, Lagos, he gets released from he police custody.
The Chinese man reportedly told the Police that he acted that way because Ubi said:"see this Chinese man o".
ALSO READ:- Ubi Franklin Narrates How Chinese Man Almost Stabbed Him In Lekki (Photo)
He has now been released by the authorities and has since returned to work.
Ubi Franklin shared a video recorded today at the furniture showroom, and wrote: "So the Police released the Chinese man that tried to kill me and he's seating comfortably working. This can't happen in their own country and if it does the Nigerian will be dead by now and his family will be looking for him." Watch the video below;