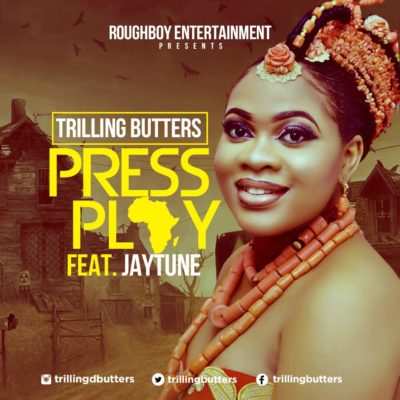 Fresh off dropping 2 dope joints on the 1st of April, 2017, Rough Boy Entertainment frontman, Trilling Butters recruited the services of fast rising Afropop sensation Jaytune, he titled this one "Press Play"
"Press Play" shows the softer side of the talented rapper and further cements the saying that Gangstas get love too, its evident as Trilling raps over a properly laced beat about the love of his life, the woman of his dreams turned reality as they recently got married, the one he loves to call "Mami Heavenly"
This song is available for free download across every major social media platform and will be available on iTunes in a couple of days, "Press Play" is currently enjoying massive rotation across radio stations in the South of Nigeria.
You can link up with Trilling Butters on his social media handle on twitter/facebook (@trillingbutters) and on Instagram (@trillingdbutters).
Listen, Download and Enjoy!