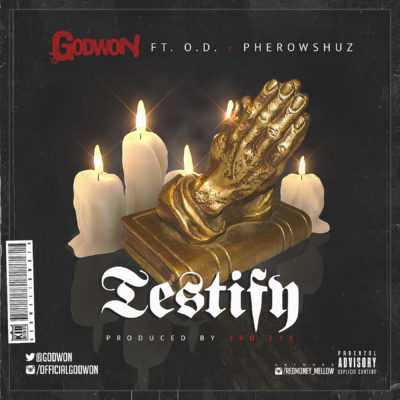 Legendary Kaduna born/US raised artist Godwon teams up with award winning Kaduna based artists Pheroshuz and Overdose for a long awaited and epic collaboration sure to refresh the hip-hop genre in Nigeria.
After being silent for some time now due to legal issues with his prior label, Godwon has been working on an upcoming album with artist and producers around the globe.
This record titled "Testify" was produced by Third Eye who is a legendary producer from Houston TX, The percussion , exciting 8 bar exchanges, and melodic hook make this an instant classic.
Listen, Download and Enjoy!